Meet AWAI-Trained Writer: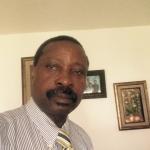 Joseph Atta-Fynn
| | |
| --- | --- |
| Location: | Newark, DE |
| Professions: | Copywriter, Social Media Expert, Grant Writer |
| Specialties: | B-to-B, Christian, Financial, Fundraising, Health, Web/Internet |
Joseph Atta-Fynn has completed the following verification and training to the satisfaction of AWAI's Board of Advisors, with expertise in: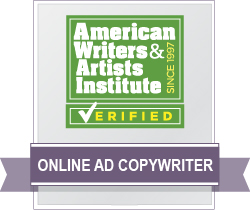 Joseph Atta-Fynn has earned the AWAI Verified™ Online Ad Copywriter Badge. The AWAI Verified™ Online Ad Copywriter Badge indicates that a copywriter has learned to write small, 50 to 100-word ads meant to grab reader's attention by arousing curiosity and interest so he or she "takes action".
Professional Background:
I initially trained as a mechanical engineer who later got master degrees in business administration and divinity and a doctoral degree. Presently I am a church planter/pastor and a Bible teacher as well as a freelance copywriter. I am still working through the Accelerated Program for Six-Figure Copywriting Course.
I have worked as a maintenance engineer, a technical Institue teacher, a maintenance engineer in a stone quarry, a service manager in a Heavy Equipment Workshop. Also, I have been a church planter/pastor for some time.
I can write for Christian organizations and corporations who might need a B2B Copywriter, fundraiser or grant writer. Heavy equipment manufacturers and shops that need preventive maintenance instructions can also use my services.
I would also like to write for B2B corporations on the market for writers.
I have completed the Key Message Copy Platform Course and have written one for Satisfaction Church; the only portfolio I have so far.