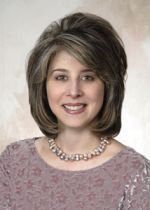 Stephanie Clancy

Seattle, WA
Copywriter, Travel Writer
Christian, Health, Web/Internet
You: Someone who needs a gifted, business savvy copywriter for your next project.
Me: Someone who is a gifted, business savvy copywriter. And trained by some of the top copywriters in the country via the American Writers and Artists Inc.
You will be able to add an invaluable resource to your team that is a member of the Professional Writers Association and has written direct response copy in the form of direct mail, email, web content, auto-responders and newsletters. With your target-customer in mind, I'll craft buck slips and slip notes, premiums and benefits.
When you work with me, you get thoughtful, methodical, flowing copy that is just the right amount of persuasion and personality. Sprinkle in a few key words to get your SEO firing and you're on your way!
My background also includes over 15 years of working as a senior transactional paralegal for companies like AT&T and the Bill & Melinda Gates Foundation. I'm Seattle-based, so Boeing is on that resume too.
I can write your web content and draft the web site terms and conditions as well. My legal portfolio of work includes reviewing, drafting and negotiating business agreements from things like buying pieces of art work for Bill Gates' Seattle campus to services, supply, real estate, and operational agreements. NDAs... hospitality… events… and airline agreements. So basically, I can write the mouse print too.
When you get me you get a razor-sharp copywriter with a ton of business experience in other relevant areas. I will collaborate with you to meet or exceed your timelines and write brilliant copy to boost sales and (hopefully) explode your current customer-base.