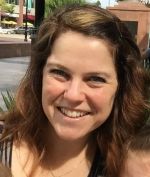 Catharina Endrejat

Sugarland, TX
Copywriter
B-to-B
www.controlsystemscopywriter.com
I am focusing my niche on writing White Papers and Case studies for control systems and their related Instrument and services. I also write articles and promotional emails.
I chose this niche because of my professional background…
I am a Senior Control Engineer. I worked in the Oil business for 11 years. I've done Concept, Basic and Detail designs, Maintenance work, project work and I mentored and managed Engineers. I've also obtained my Master's in Engineering Management degree.
I understand the factory setting and working with the people at all levels gives me the unique ability to "know" how they think, what they need and what will convince them to buy the products I'm writing about.