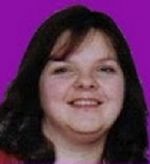 Cynthia Kerr

McPherson, KS
Copywriter
B-to-B, Financial, Self-Help, Web/Internet
Staring at a blank screen?
I can help!
I write effective, compelling web copy to communicate your business solutions to your customers. Let's face it – today's customers want a relationship with the businesses they buy from – and you want to connect with your customers. You have a lot to offer them – product information, success stories, industry innovations, and more. But you lack the knowledge and time to be effective.
That's where I come in. I write compelling blog posts, case studies, company reports, training materials, web content, and white papers that teach your customers to trust and rely on your business.
I have an MBA with an emphasis in technology management. I've worked in the finance, legal, and technology industries for over 20 years. I've written everything from telemarketing scripts and company reports to web content and social media marketing plans.
Contact me to discuss how I can help your business connect with your customers.