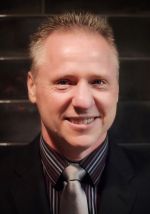 Craig Koster

Eden Prairie, MN
Copywriter, Researcher
Christian
As a freelancer, I've written for a number of organizations across the country. And, therefore have acquired a sense of what works within each industry and for each project.
I graduated from the University of St Thomas with high honors and entered graduate school with an English background. My writing ability is strengthened with an in-depth knowledge of people skills and sales skills.
The completion of several highly specialized courses gave me the tools to manage others. The two most helpful were the Carnegie supervisory school and Prudential's Customer Value Center.
I have advanced training writing for transportation services and logistics. My experience in the financial field allowed me to specialize in variable life insurance products and annuities.
I retain considerable writing experience from the medical device industry. My primary responsibilities were process development and device specs.
Copywriting was a godsend allowing me to transition to writing full-time.