Meet AWAI-Trained Writer: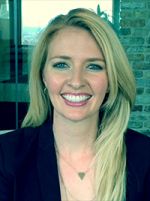 Professional Background:
MY HIGHEST MISSION: Make the world a better place by connecting business who can make a difference in other's lives.
WHAT I DO FOR YOU:
I use the power of persuasion & influence to create a connection between you and your audience. I write the words that speak to your ideal prospect and get them to not just buy, but to become a loyal fan & advocate.
HOW I HELP:
Once I understand your product, your offer, your business & your audience…I'm ready to go! As a professional copywriter, I work to bring you RESULTS. What's more, I deliver when I say I will and for the price agreed upon.
I'm not bashful about asking the right questions or speaking with the right people. I do the research it takes to find the right hook, understand in-depth what you'RE selling and to whom.
I understand that copywriting is only a piece of the marketing puzzle, but it's one of the highest leveraged pieces, and if done correctly, can have a huge impact on your sales and your business.
In an ever-changing market, you need someone who knows what's working NOW. As a member of AWAI, I continually take and review their courses, as well as others who've proven to get results.
MY PROMISE TO YOU
When we work together, my priority is to get you the best results I absolutely can. Which is why I'm committed to delivering the highest converting sales pages & materials possible.
MORE
I've worked with a number of industries, but my own passion lies in health. I'm part of your audience & intimately know your prospects. I write to sell, but there's more to it than that. I write to create connection, to evoke memories and emotion, I write to envision a better future…with your product.
The best part? My work is measurable…you'll know exactly what kind of response my writing will give you. My work…and my name…is on the line and I'm determined to give you the best response possible. That's the goal.
If more clients & more sales sounds good to you...
CONTACT ME TODAY
⌨ elizabeth@jimenez.mx
⌨ Skype: elizannaj