Meet AWAI-Trained Writer: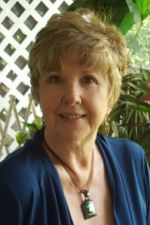 Karen Bentley
| | |
| --- | --- |
| Location: | Clayton, GA |
| Professions: | Copywriter |
| Specialties: | B-to-B |
Professional Background:
I am a copywriter specializing in customer success stories (case studies) for B2B companies in the green/sustainability market.
Over the years, I have written and produced award-winning business communication materials, including brochures, videos, newsletters, and grant applications, for such clients as entrepreneurs, artists, corporations, government agencies, and nonprofit organizations. I am also a published nonfiction writer.
When not writing effective B2B copy, I advocate for a thriving regional food system, and have a blog that is a 360 celebration of local food: GeorgiaMountainFoodways.com.
I am co-founder and past president of a volunteer-run nonprofit corporation that established one of the largest rural community gardens in Georgia. Gardeners there return a portion of their harvest to local food pantries, and participate in free educational programs for children and adults that emphasize healthy foodways and sustainable lifestyles.
My professional memberships include The Professional Writer's Alliance (PWA) and American Writers & Artists, Inc. (AWAI).