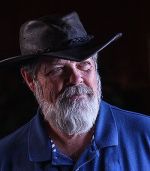 Monroe Payne

Ithaca, NY
Copywriter, Travel Writer
B-to-B, Fundraising, Web/Internet
Our image, personal, corporate, written or photographed is our most important asset, and in many cases, determines our success.
My job is to make you look great in every aspect of your business.
I have been a writer and web consultant since 2011 and photographer since 1999.
I work with charitable organizations on a regular basis to highlight the worthwhile and valuable work they do, and to advertise events.
"Within Reach" is my weekly travel column published by the Lansing (NY) Star on line newspaper.