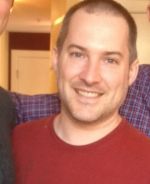 Ryan Carr

Tulsa, OK
Copywriter, Grant Writer
B-to-B, Financial, Fundraising, Web/Internet
I am a professional copywriter with extensive experience writing a wide variety of content, including direct mail, websites, email blasts, ads, PSAs, landing pages, PPC reports, newsletters, brochures and more for both B2B and B2C clients.
My clients include software companies, ad agencies, non-profits, financial publishers, property management firms, Fortune 5000 companies, law firms and others.
As such, I pride myself on my ability to quickly write persuasive copy for a
wide variety of markets and mediums, and believe that with my skills and
experience I could make an enormous contribution towards your success.
So if you're serious about generating more leads and sales with powerfully persuasive copy, get in touch with me today at 918-853-1145 or through info@ryancarr.net.