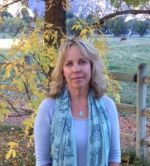 LeAnn Campbell

New Castle, CO
Copywriter
Health, Self-Help, Web/Internet
www.empoweryouhealthandwellnesscopywriting.com
As a writer with a variety of experiences, including fiction, poetry, and web copy, I have a love of words but more than that, I love communicating clearly and with heart. I have been an English teacher for many years (almost 20!), and after diving into the world of copywriting, I have a new excitement and passion for words. But not stuffy, grammatically correct words. Although grammar is good. My interest is in how words make people feel and moves them to take action.
My primary niche in copywriting is the health and wellness industry. I am also involved in self-help and host a blog (www.empoweryouweb.com) focused on empowering individuals to grow and change for the better. I want to continue to make a difference.
I have completed AWAI's Accelerated Program for Six-Figure Copywriting as well as the B2B E-Newsletter study course.
In my past life as a teacher, I honed the skills of clear communication, attention to detail as well as attention to human relationships.