Meet AWAI-Trained Writer: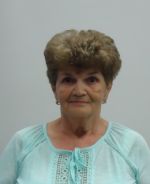 Crystal Kaber
| | |
| --- | --- |
| Location: | Venus, PA |
| Professions: | Copywriter, Researcher |
| Specialties: | B-to-B, Catalog, Health, Web/Internet |
Professional Background:
I have a varied baack ground. My career for 18 years was as a Store Manager for the now defunct Waldenbooks. That was excellent training for copy writing because as I got to know my customers I sold more books. I knew what they liked..I also sold Long Term Care Insurance for 3 years. Both of these positions taught me the value of knowing both the product and the people who bought it or asked about it.Just getting started in the copy writing business,but really enjoy learning from the greats. I can't wait till I am ready to take on that first job. My husband and I were full time Dairy Farmers for 10 years.Did you ever try working with your husband as your boss and your loving husband at night after he just yelled at you 2 hrs ago.I have often thought I would love to write. This is what I am meant to do.Picking my niche is challenging because I want to do it all. I will get that resolved and on with the writing very soon.