Meet AWAI-Trained Writer: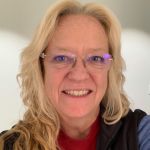 Liz Nellis
| | |
| --- | --- |
| Location: | Rolling Meadows, IL |
| Professions: | Copywriter, Graphic Designer, Researcher, Travel Writer |
| Specialties: | B-to-B, Health, Web/Internet |
| Website: | www.wiccanherbalist.com |
Liz Nellis has completed the following verification and training to the satisfaction of AWAI's Board of Advisors, with expertise in: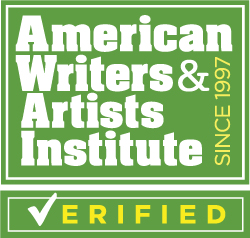 Liz Nellis is AWAI Verified™. The AWAI Verified™ seal indicates that a copywriter has …
Studied AWAI's world-class The Accelerated Program for Six-Figure Copywriting, which covers the fundamentals of persuasive direct-response copy.
Passed AWAI's robust test and demonstrated an understanding of copywriting principles and best practices.
Professional Background:
More than Qualified – We speak the same language
**July 2020 - Nick Usborne Email Challenge Winner**
Search no further if you need a writer that can tap into your target market – help create persuasive, direct response materials that yield the results you want. Someone with a comprehensive approach to research, finding those golden nuggets of information that will provide enough proof to sway your prospect to take action.
Over 10 years' experience in herbal and homeopathic healthcare which enables me to convey the benefits to your customers. Providing the best information for your products in terms your clients and prospects can understand and relate to – as well as interesting contacts in the cannabis world for health-related issues.
As a professional writer with an easy conversational writing style and great sense of humor – I can "speak" to your prospects in a language they understand, keeping them interested, engaged and hooked because sometimes that prospect is ME. Additionally, I'm detail oriented in that "OCD" way that will meet deadlines and work well under "stress".
Standing Out Above the Rest
Extensive study of herbal healthcare methods under Master Herbalist David Christopher and completed certification as a Family Herbalist and Nutritional Herbologist. I am a vitalist and practice what I preach by using herbal formulas and first aid for most ailments; but will go to an atomist doctor for more serious issues.
WHAT OTHERS SAY:
KEEPS HER PROMISES
For my editor Liz: Thank you from the bottom of my heart. You were the only person willing to help me get this out to the world and see my dream come alive.
Chris Joslyn – Author of TimeLord
CONTEST SUBMISSION
I wanted to take a moment to acknowledge your entry in the PWA "No Excuses" Writing Challenge.
You submitted a solid essay and I encourage you to keep writing. Hopefully, your cold email campaign through Jay will pay off soon, and I look forward to hearing about your future successes.
All the best as you continue to grow your career
Jen Adams – Director of PWA
Liz Nellis
www.wiccanherbalist.com
liz@wiccanherbalist.com
(224) 532-6256 (Leave a msg)