Meet AWAI-Trained Writer: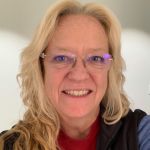 Liz Nellis
| | |
| --- | --- |
| Location: | Rolling Meadows, IL |
| Professions: | Copywriter, Graphic Designer, Researcher, Travel Writer |
| Specialties: | B-to-B, Catalog, Health, Self-Help, Web/Internet |
| Website: | www.thecopywritingarchitect.com |
Liz Nellis has completed the following verification and training to the satisfaction of AWAI's Board of Advisors, with expertise in: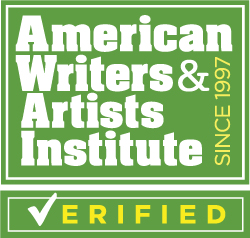 Liz Nellis is AWAI Verified™. The AWAI Verified™ seal indicates that a copywriter has …
Studied AWAI's world-class The Accelerated Program for Six-Figure Copywriting, which covers the fundamentals of persuasive direct-response copy.
Passed AWAI's robust test and demonstrated an understanding of copywriting principles and best practices.
Professional Background:
I am an AWAI trained and verified Direct Response Copywriter, Email and Newsletter Specialist as well as an experienced professional Editor/Proofreader (edited and proofread for a soon to be bestselling novelist - here's hoping)
Helping Your Business Stay Fresh and Relevant
Before you hire a writer you definitely want to know more about the person or information you have in front of you.
In a typical face to face interview, you would just simply ask a few questions to get a feel for the background and experience of the writer. That being said; Let me answer some questions for you here.
"What Are Your Qualifications as a Copywriter?"
I've studied copywriting with AWAI (American Writers and Artists Incorporated). I've earned AWAI verification that proves my working knowledge of the writing concepts. AWAI is the world's leading provider of copywriting training programs and more. Specifically, I've taken the following courses through them:
• The Accelerated Program for Six-Figure Copywriting – AWAI Verified – trained by the world leader in marketing materials and copywriting training to give your company optimal results.
• Creating Email Newsletters – Learned the secrets to an effective e-newsletter program; how to write content, format and layout each issue, and manage lists and delivery.
• Email Copy Made Easy - Email copywriting is an art form. Learned to write better, more persuasive, and more engaging email copy that is designed to generate more income for your business.
• Writing Great Leads – learned the structure of great leads, different lead types and how to skillfully apply them to any promotion based on your audience, product and goals.
• Wonder Research (Not AWAI) - Well trained in research techniques so that I can find those golden nuggets of information that will provide enough proof to sway your prospects to act.
"Do You Have Experience in My Field?"
With over 10 years of hands-on experience in Herbal Healthcare as a Certified Family Herbalist and Nutritional Herbologist from The School of Natural Healing, I am a daily user of herbal remedies for myself, my family and my pets. With this knowledge; I have an inside track into the language of herbs and the best remedies for whatever ails your clients or prospects. There is virtually no learning curve as you won't have to train me in relation to your products or services. Since I use and create herbal remedies in my daily life; I am considered an expert in the Herbal Health market and have unique resources in the Cannabis market with resources that can provide information on first aid, pain management and other uses for the health and wellbeing of your clients and prospects.
What Services Do You Offer?
I Specialize in The Following Services:
• Sales Letters
• Content Marketing
• Blog Posts
• Email Copy
• Email Newsletters
Because I have experience and training in a variety of different services, you simply tell me what you would like to accomplish, and I'll help you create a plan of action to get you there.
I do offer other writing services such as proofreading and editing. Let me know what your needs are, and I'll see what I can do to help you.
How Much Do You Charge?
My Fees are Listed in Services and Investments Fee Schedule within the Information Kit.
In Conclusion
As a professional with a great sense of humor and an easy conversational writing style; I can "speak" to your prospects in a language they understand to keep them engaged, interested and hooked.
I can convey the benefits of your products in terms your clients and prospects understand and relate to.
If you're looking for a writer that can tap into your target market and help create persuasive direct response materials that will yield the results that you want; someone with a comprehensive approach to research that will find those golden nuggets of information that will provide enough proof to sway your prospect to act; please take a good look at my Information Kit, it will tell you everything you need to know to make an informed decision.
The following is what you will find in my Information Kit on my website:
•This Welcome Letter – what I can do for you
•Testimonials - what others say about me
•Clients and Experience – who I've written for in the past
•My Writing Process - how I'll get things done for you
•A Little About Who I am - how I started on this path
•Services and Investment Fee Schedule - the services I offer and what I charge
•Samples of previous work