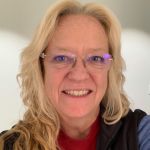 Liz Nellis

Rolling Meadows, IL
Copywriter, Researcher, Travel Writer
B-to-B, Financial, Health, Self-Help
Liz Nellis is a freelance copywriter, proofreader and copyeditor with a technical and customer service background having been in the IT field for over 20 years. She is also a Certified Family Herbalist and Nutritional Herbologist as well as a published poet and travel writer.
She has written several travel articles for an online travel resource and has ventured abroad as well as across the country and into Canada. She has lived on both the Atlantic and Pacific coasts and enjoys the adventure that traveling brings.
A professional with experience in major projects to short articles in varied subject areas (including but not limited to; legal, medical, herbal, women's health and eldercare subjects) An easy to understand writing style in travel articles, short stories and feature articles, white papers, press releases, copywriting, editing, proof reading, layout of reports, newsletters and brochures.