Meet AWAI-Trained Writer: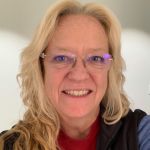 Professional Background:
Liz Nellis is an experienced writer, freelance copywriter, proofreader and copyeditor with a strong technical and customer service background having been in the IT field for over 20 years. She is also a Certified Family Herbalist and Nutritional Herbologist. And has been a member of AWAI since 2003 and a member of the Professional Writers' Alliance since 2016. She is a published poet and travel writer; having written several articles for tripsandjourneys.com an online travel resource. She loves to travel and has ventured abroad as well as across the country and into Canada – with Coeur d'Alene, Idaho being a favorite stop. She has lived on both the Atlantic and Pacific coasts and enjoys the adventure that traveling brings.
A professional with an interest in major projects to short articles in most subject areas (including but not limited to: Real Estate, Herbal Nutrition, Pet Care and Eldercare.) with an easy to understand writing style in short stories and feature articles; white papers, press releases, copywriting, editing, proof reading, layout of reports, newsletters and brochures.
newsletters and brochures.