Meet AWAI-Trained Writer: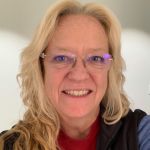 Liz Nellis
| | |
| --- | --- |
| Location: | Buffalo Grove, IL |
| Professions: | Copywriter, Researcher, Travel Writer |
| Specialties: | B-to-B, Health, Self-Help |
| Website: | www.herbalhealthwriter.com |
Liz Nellis has completed the following verification and training to the satisfaction of AWAI's Board of Advisors, with expertise in: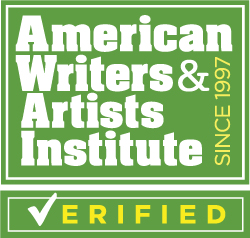 Liz Nellis is AWAI Verified™. The AWAI Verified™ seal indicates that a copywriter has …
Studied AWAI's world-class The Accelerated Program for Six-Figure Copywriting, which covers the fundamentals of persuasive direct-response copy.
Passed AWAI's robust test and demonstrated an understanding of copywriting principles and best practices.
Professional Background:
I'm a Chicago-based alternative health writer passionate about sharing the transformative power of natural remedies. With a love of nature, herbs, and holistic health, I have dedicated my writing career to researching and curating valuable information that empowers individuals to take control of their well-being.
My Journey: Into the world of alternative health began with a personal quest for better health and a fascination with the healing properties of plants. Over the years I've honed my expertise through study and research as well as hands-on experience testing and formulating various herbal remedies.
What I do: As an alternative health writer, I bridge the gap between ancient wisdom and modern science. My mission is to distill complex herbal knowledge into accessible, evidence-based content that resonates with my readers. Whether it's exploring the benefits of adaptogenic herbs, demystifying traditional remedies, or discussing the latest trends in herbal wellness, I strive to inspire positive change in the lives of my audience.
Why connect with me?
1. Stay Informed: By connecting with me, you'll have access to up-to-date insights on herbal remedies, wellness trends, and natural health tips.
2. Collaboration Opportunities: I'm always open to collaborating with like-minded individuals and organizations in the alternative health space.
3. Education and Empowerment: I'm committed to empowering others with the knowledge they need to make informed choices about their health and well-being.
Let's Connect
If you share my passion for alternative health and holistic wellness or simply want to stay informed about natural remedies, I invite you to connect with me. Together we can explore the boundless potential of nature's pharmacy and work towards a healthier more vibrant future
**WHAT OTHERS SAY:
KEEPS HER PROMISES
For my editor Liz: Thank you from the bottom of my heart. You were the only person willing to help me get this out to the world and see my dream come alive.
Chris Joslyn – Author of TimeLord
CONTEST SUBMISSION
I wanted to take a moment to acknowledge your entry in the PWA "No Excuses" Writing Challenge.
You submitted a solid essay and I encourage you to keep writing. Hopefully, your cold email campaign through Jay will pay off soon, and I look forward to hearing about your future successes.
All the best as you continue to grow your career
Jen Adams – Director of PWA
Liz Nellis
liznelliscopywriter@yahoo.com
(224) 437-3517
Chicago, IL USA