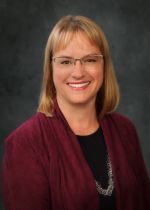 Nancy Godon

Grand Forks, ND
Copywriter
B-to-B, Self-Help, Web/Internet
Writer/Editor | Content Developer | Website Strategist | Author
Detail-oriented, Writer/Editor experienced in producing online content, emails, video, and WordPress websites.
"Nancy Godon should be your 'go-to' person for copy. Her sharp eye made my writing more clear, consistent, and engaging. Let a copy specialist make the difference for you." – Sharon Jurist, Science Fiction Author
Skill Summary
• Passionate about learning and sharing
knowledge.
• Complex data presented in an easy-to-
understand manner.
• Strong interpersonal skills.
• Consistently meets deadlines.
• Solid idea generator and conceptual thinker.
Training & Education
• American Writers and Artists Inc:
Copywriting, B2B, Email Copy and
Newsletters, Case Studies, Web Copywriting,
Content Marketing
• Nitro Marketing: Internet Marketing,
Website Development, SEO
• Masters of Science Degree in Geography
• Bachelors of Science Degree in Atmospheric
Sciences