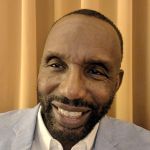 Kenneth Bell

Memphis, TN
Copywriter
Financial
I have held a number of different sales positions over the years. I'm very familiar with the steps to a sale and the art of persuasion.
In several of those positions, I have been promoted into sales management. I have experience recruiting, hiring and training sales people.
I have taken numerous sales courses. I've acquired a number of certifications.
I have completed American Writers and Artist Institute's (AWAI) Accelerated Program for Six-Figure Copywriting and AWAI's Secrets Of Writing Blockbuster Financial Markets Controls.
Some of the sales positions I have held are Life Insurance Agent, Area Sales Manager (Communications), Registered Representative (Brokerage Firm), Registered Investment Advisor (Financial Services), District Sales Manager (Outside Advertising), Automobile Sales Consultant, Bankcard Sales Consultant, and Google Adwords Certified Consultant (PPC).