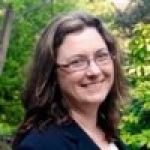 Janette Lonsdale

St. Louis, MO
Copywriter, Social Media Expert, SEO Expert, Desktop Marketer
B-to-B, Health, Web/Internet
My background, which includes more than 20 years as a professional writer in journalism and marketing/sales, means I've developed the skills to blend my client's business and marketing visions with the storyteller's ability to engage and connect.
Career highlights include:
• Marketing, publicity, and sales writing for a wide range of B2B clients.
• Developing and running a successful online hyper-local newspaper.
• National magazine writing and editing in the US, Europe and Asia.
• Product development for a global leader in direct marketing.
• Building a successful London-based B2B PR agency for food and hospitality industries.