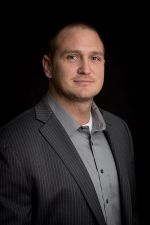 Jeremy Coates

Kennesaw, GA
Copywriter, Graphic Designer, Researcher, Social Media Expert, SEO Expert, Resume Writer, Travel Writer, Desktop Marketer
B-to-B, Christian, Financial, Fundraising, Health, Self-Help, Web/Internet
www.innovativemarketingagency.net
I am a 40 Year old Champion, Leader, and Direct Response Self-Help Copywriter that has:
•22 years' experience playing sports
•30 years' experience strength and conditioning and weight training, and supplements
•4 years NCAA football with 2 conference rings,
•2 years' experience as a chemistry workshop tutor with leadership awards
•letter of recommendation from Jimmy Carter and Senator George Hooks.
•Owner of Atlanta Home Designers for 12 years, can perform all Trades in construction.
•Owner of Innovative Marketing Agency for 4 years, can build Word press sites, Sales Funnels Software, Video Script and Video Sales Letters, email marketing, video marketing and Direct Response copywriting
•Legal Shield member and Associate
•Read self-help books for over 20 years, in leadership, strategy, subconscious mind, sales, marketing, communication and Relationships
•Certified Leadership speaker, trainer, and coach for the John Maxwell Team, including 8 certifications to teach John Maxwell Principles including 7 courses
•Verified direct response copywriter with the American Writers and Artist Inc., including completing over 15 copywriting courses in the last 6 years.
•Completed Jack Canfield and Steve Harrison's 'Best Sellers Blueprint' program
•Affiliate with Post Card Mania, an Inc. 500 company and the largest Post Card printing press in United States.