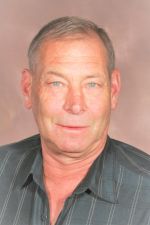 Stephen Eberling

South Fork, CO
Copywriter, Researcher, Resume Writer, Travel Writer, Publicist
B-to-B, Catalog, Self-Help, Web/Internet
Obtained a bachelor of science degree in electrical engineering in 1975 with Colorado State University and included creative writing classes.
Employed by large construction management and engineering firms the next ten years participating mostly as field representative in CO, CA, NM, MA & ND during construction of power plants, a transmission line and natural gas refinery.
Worked as maintenance electrician for a large open pit gold mine in CO while obtaining a Master Electrician license in 1989 and started Rocky Mountain Electrical Company in nearby South Fork until 1999.
Employed by larger electrical contractors in Telluride, Aspen and Vail until employed by sub-contractors in British Petroleum CO & NM gas fields obtaining a NM electrician license and becoming an engineer for Clover Global Solution.
Writing many stories during this time began submitting them to Writer's Digest competitions.
Became AWAI verified in 2016 hoping to supplement retirement income copy writing.