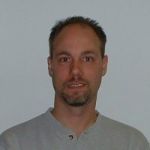 Stephen Faber

Kent, WA
Copywriter
B-to-B, Financial, Health, Web/Internet
I am a freelance copywriter and content strategist with a focus on email marketing and web copywriting. I tell stories that get your brand noticed, engage customers, and increase sales. Telling compelling brand stories isn't enough. Modern content marketing demands more. Knowing which stories to tell, to whom, and where makes all the difference.
- Where do your customers live?
- What makes them tick?
- How can your brand be their solution and part of their lives?
I know the ins and outs of content marketing and web copywriting that grow your organization. It's different from other publishing venues.
In the end though, it's all about storytelling. Your brand has a story, and people deserve to hear it.