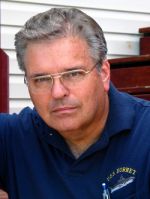 Steven Culpepper

Minneapolis, MN
Copywriter, Graphic Designer, Researcher, SEO Expert, Resume Writer, Desktop Marketer
B-to-B, Web/Internet
The truth is, I came to B2B copywriting through the backdoor - or, as the Beatles said long ago, "Through the bathroom window."
First, I accumulated more than 16 years experience in industrial marketing, promotion and sales management.
Then, in 1993 I wrote a series of radio commercials for a local telecommunications company. I loved it.
Since then I've been a freelance Business-to-Business communications specialist with more than 30 years of writing and producing B2B promotions to improve my clients' revenue streams.
It's not the most exciting story, but it is the truth.