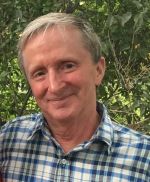 Christopher Evans

Larkspur, CO
Copywriter
B-to-B
-Owner/operator Diana Enterprises Inc.
-Over 30 years of residential construction experience
-Denver Class B Contractor's license
-Experienced in all phases of new and remodel construction
-Business purchaser of tools and equipment
-Previously certified in EPA lead abatement
-Former member of NKBA
Over the years I've spent thousands of hours researching products, tools, clothing, equipment, continuing education programs, and design and accounting software. Almost all of the purchasing decisions I made were based on either printed or online copy, copy created by companies like yours. I know what works and I know what doesn't. And I know why.
After studying with American Writers and Artists Inc., I can put all of my experience and knowledge to work for you, creating the kind of print and online copy that will keep your business flowing and growing.
Your company works hard. As your next copywriter, I'll work harder. Give me a call or send me an email to find out how.