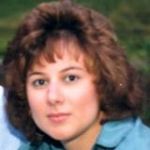 Christine Homa

Hartford, CT
Copywriter, Researcher, Grant Writer, Travel Writer
Fundraising
Extensive managerial experience in the non-profit sector and a record of success in getting initiatives off the ground and flourishing.
A high level of skill and experience in the following areas:
Expansion of programs, extending from inception of an idea, through preparing and presenting persuasive business plans, to developing and implementing the programs and providing the ongoing support structure.
Extensive experience in budgeting, in financial monitoring, and in revenue generation activities of all persuasions, including membership, grants and corporate sponsorship.
Background of both managerial and hands-on involvement in creating successful publicity and promotional and communications campaigns.
Successfully maneuvered the delicate balance between dedication to mission and the need for bold entrepreneurial initiatives.