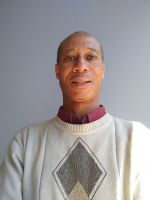 Patrick Parker

Cincinnati, OH
Copywriter, Researcher, Resume Writer, Grant Writer, Travel Writer
B-to-B, Christian, Financial, Fundraising, Health, Self-Help, Web/Internet
Hi There, I am passionate about the medical and health field.
I have a MS degree in Medicine;
Worked previously in Organ Transplantation, Infectious Disease, Pediatric and Adult Hematology/Oncology, as well as Bone Marrow Transplant, etc.
I am very personable and would enjoy the opportunity to serve you by listening to your goals, aspirations, ideas then finding a specific way to implement copy that delivers.