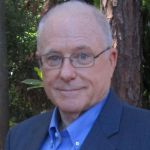 John McCoy

Jacksonville, FL
Copywriter
B-to-B, Web/Internet
The ultimate test of your marketing content is how well it performs.
Good copy works because it is useful and relevant to your ideal buyer. Before I write the first word, I will work with you to develop a profile of your target audience and how you satisfy their needs. I then write content that relates personally to your prospects and customers.
I have written hundreds of blog articles, e-books, white papers, landing pages, and other marketing materials for companies in human capital management technology, logistics, and IT managed services. Topics include people analytics, succession planning, learning and development, integrated talent management, and much more.
My clients rank high in organic search results because I use naturally-occurring long-tail keywords and relevant content that engages the target audience.
You can count on me for well-researched, original content, attuned to your buyer's needs. Let's work together to create content with a purpose and measure its performance.