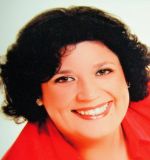 Adriana Joubert

Durban, Kwa-Zulu Natal
Copywriter
B-to-B, Financial, Health, Self-Help, Web/Internet
adriana-infinitepossibilities.wordpress.com
Well, here I am! What are your other 2 Wishes?
Always remember you're unique just like everyone one else, and so is your project assignment.
Failure is not an option, it's simply bundled within your software.
I'm Adriana, a Web-Copywriter. Making my Web writing services available to help lighten the workload so that you can breathe easier & focus on other areas that require your immediate attention.
I love writing about Thought provoking subjects, where I get to use my creative imagination & resourceful, quick thinking skills to your best advantage. I'm broad-minded and flexible. Interested in writing about Informative subjects & brainstorming ideas that causes changes.E-Zine Articles, Newsletters about new latest products to businesses to anything related to web writing.
Need to find out more you can take a peek scan @ adriana-infinitepossibilities.wordpress.com or Email me directly at freelancecopywriteradriana@gmail.com should you have more questions.