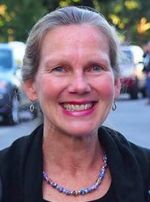 Kathleen Gibbons

Waterville, ME
Copywriter
Health
I am a communications and marketing professional with over 25 years of writing/editing experience primarily focused in higher education financing for both B2B and B2C clients. Projects include: business proposals, marketing collateral, email campaigns, web/landing pages, blog/newsletter articles, management reports, press releases, etc.
As a freelancer, I have worked on projects ranging from human interest articles for Harvard University, landing pages for the Leeds School of Business at University of Colorado Boulder and travel/wine articles for the Quarterly Review of Wines, among others.
I am also a certified Kripalu yoga teacher with a passion for health and wellness.