Meet AWAI-Trained Writer: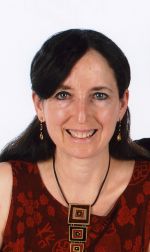 Professional Background:
Do you need:
-a web content/UX strategist to turn visitors into raving fans to boost sales and traffic?
-to be positioned as the best go-to person offering solutions to your customers' problems and needs?
-to provide valuable web content to engage visitors to return to your site and boost Google rankings?
-a UX/SEO site audit and plan to improve?
If so, I'm your content/UX strategist and copywriter to improve your customer journey to increase sales by converting traffic into raving fans.
Specialties: web content/UX strategist, content copywriting, SEO, articles, white papers, case studies, blogs, eBooks, Video Sales Letters, author, screenwriting, travel writer, blogger.
Experience: author of 20 books
Clients: SAP Partner, AWAI, WWW, B2B Mastery, PWA, Great Escape Travel.
Memberships: PWA, ITWPA
Trained by AWAI and Great Escape Travel Writing/Photography.
wards: B2B, WWW, PWA; literary awards.
Contact for freelance work at rlinksman@keyslearning.com