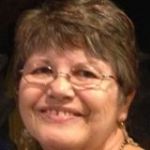 Priscilla Johnston

Salem, OR
Copywriter, Travel Writer
Christian, Self-Help, Web/Internet
My love for writing began in my pre-teen years.
My writing enjoyment falls into various arenas. Fiction, children stories, short-stories, poetry, individual letters, travel stories, self-help, marketing and web content to name a few.
For me, writing is like a life-line between my heart and the written word. It must hold truth, honesty, value and catch the reader's interest quickly, bring a smile to their face or an agreement with their heart.
Writing is not only a means in which one earns a profit, but satisfying to whomever you have written for and for whomever is reading what you have written.