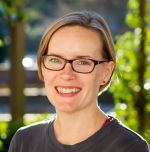 Amanda Cowart

Hillsboro, OR
Copywriter, Researcher
Health, Self-Help, Web/Internet
After teaching for nearly a decade and having two children of my own, I now leverage my expertise in communicating, teaching and parenting to help children's supply companies build relationships with their customers. Companies interested in my services get a top-tier, professional copywriter who IS the target audience.
Children have helped inform my writing style, which is passionate, humorous, honest, and clear. I know children's needs and wants, what makes them happy and sad, and what they like and dislike. Raising kids isn't easy, but it doesn't have to be complicated. Parents do just about anything to ensure the well-being of their children, and that statement comes with the responsibility of being honest with prospects.
As a copywriter, I am an essential cog in the wheel of helping companies increase sales by cultivating relationships with, and speaking directly to, the human being (singular) on the other end of the screen using juicy, benefit-oriented copy. Contact me today!