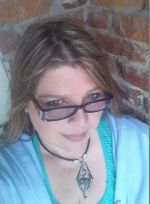 Rebecca Dobson

Tulsa, OK
Copywriter, SEO Expert, Desktop Marketer
B-to-B
Over 15 years in the customer service industry has made me something of an expert. As much of that has been spent in a call center environment; I know that companies expect excellence where their customers are concerned. You will see your lead rate increase with professionally worded copy. Copy that will show that you are not only the best; but the only choice to meet the client's needs. As an industry expert I can provide
• Copywriting
• SEO Content
• Website landing pages
• Online marketing materials
• PPC ads
• E-mail
• Direct mail
I look forward to discussing the best way to set your company apart in the highly competitive world of third party customer service providers.