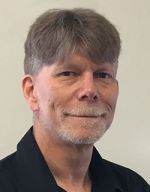 Brad Dunse

Minneapolis, MN
Copywriter
Web/Internet
When we work together, you help underprivileged kids find their stage. Details below.
Hey gumdrop. Today's customers are tired of hearing the "dentures in the glass" message… rattling around with nothing to say.
They want businesses with personality… someone they can hook up with… and jam on their buying decision.
Shouldn't it be you?
As a performing songwriter fueled by a passion for content and copywriting, understanding your customer and business is an easy gig.
It's responsible to give back. Dig this… 4.38% of your project is donated to underprivileged kids who otherwise can't afford lessons, instruments, or music related expenses.
Cool uh?
Some of the things I can do for you while helping the kiddos…
• E-mail campaigns.
• Auto-responder or drip sequences.
• Sales letters.
• Case studies.
• Landing pages.
• Social media.
• Blogs.
• Marketing content.
• Special reports.
• Web copy, home pages, About pages...
Ready to rock? Call me: 715-760-0712