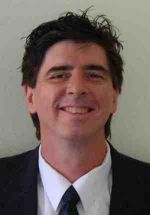 Kurt Inman

Sacramento, CA
Copywriter
B-to-B, Web/Internet
I'm a B2B Technology Copywriter and specialize in writing for lead generation, nurturing, and conversion. I've worked with tech firms from Silicon Valley startups to the Fortune 100, across several industries.
Unlike most copywriters, I have almost 30 years of experience in professional services management, technical training development, software engineering, project management, custom product development, sales and marketing. This gives me a unique understanding of both the seller's and buyer's points of view. I know how high-tech business works and have a deep understanding of that target audience.
I'm also a published author of five technical books. One of these sold more than 100,000 copies and was also used as a school textbook.
Please visit my website to learn more about how I can help you, what clients say about working with me, my processes, writing samples, and more: http://www.WinningWebCopy.com
My LinkedIn profile: https://www.linkedin.com/in/kurtinman/