Meet AWAI-Trained Writer: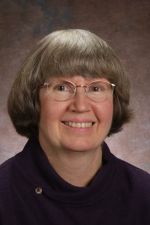 Professional Background:
B-to-B copywriter for medical devices and scientific assays for web pages, emails, content marketing, case studies, and white papers. I include references describing research using your assays in high impact journals. B-to-C copywriter for hospital and health newsletters, nutraceuticals, and medical services for professional and general public audiences. For my clients, I combine my 20+ years of experience as a PhD scientist, writer, reviewer, and speaker with my copywriting expertise and insights gained from AWAI courses, their mentors and teachers, and continual learning opportunities. If you're searching for reliable and professional writing services that you look forward to using again and again, you've come to the correct directory listing. I incorporate metaphors and similes into blog posts and special reports to help cement the important technical details in colleagues' and friends' mind. Looking forward to working with you and your company to meet or exceed your writing goals.