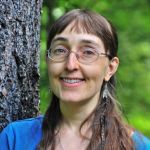 Erica Bartlett

Portland, ME
Copywriter, Researcher, Grant Writer
B-to-B
I provide copywriting and content strategy services to green technology companies.
Why that field?
I'm excited by all the current and emerging technology that can address some of today's problems. And I share your goal of sustainability. Like you, I want to leave a better world for future generations.
In addition to my AWAI training, I have 15 years of experience working in Product Management for an enterprise software company. This work includes:
- Developing product requirement documents based on customer needs and healthcare regulations
- Presenting information on functionality to customers
- Assisting with training materials and online help
This gives me experience translating technical information into something your customers will understand. And more importantly, something they care about.
You will also never have to worry about my timeliness, attention to detail, and responsiveness. Or my commitment to making our work together as effortless as possible.