Meet AWAI-Trained Writer: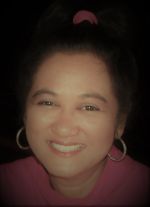 Professional Background:
I have over 20 years work experience in health; with a career in oral health promotion principally as a dental therapist hygienist (DTH). I have experience in public health and clinical dentistry and dental management. My career evolved from clinical DTH to dental lecturer to research, strategic planning and program development officer. I have submitted data to the World Health Organization oral health data bank. I have also participated in data collection for a longitudinal study on Amalgam by Rochester University. I studied business management and worked in the financial sector as a corporate officer, overseeing the legal process of business incorporation and management. Passionate about health and wellness, doing reasearch on products as a client myself, I trained as an internet research specialist. My desire is to continue helping people make informed decision about their health. I maintain membership with different organizations to keep up to date with trends and new development.