Meet AWAI-Trained Writer: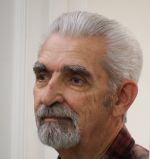 Kirby Dixon
| | |
| --- | --- |
| Location: | Frisco, TX |
| Professions: | Copywriter, Researcher, Grant Writer |
| Specialties: | B-to-B, Fundraising |
Professional Background:
Working as a product reliability engineer with government prime contractors and their suppliers for decades, I saw and did it all. Last programs were the F-22 Raptor and the Superconducting Supercollider.
Product reliability analyses and copy produced for new-business proposals brought excellence awards from management and customers alike.
In retirement, I have polished the B2B copywriting and marketing tools, learning from the true legends of copywriting. I can help hardware suppliers reach marketing goals, whatever their affiliation or level of hardware integration.
On paper or on website updates, persuasive copywriting can create buyer demand for client products. With features customers need clearly identified and proven, equipment suppliers and contractors will line up outside the filled waiting rooms.
In my spare time, I manage the local historical society, maintain the website, and write successful grant proposals. Check us out at http://www.historicjeffersoncountyil.com/