Meet AWAI-Trained Writer: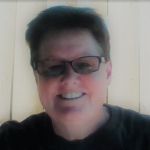 Kathy Giegel
| | |
| --- | --- |
| Location: | Pittsburgh, PA |
| Professions: | Copywriter, Researcher, Desktop Marketer |
| Specialties: | B-to-B, Health, Self-Help, Web/Internet |
| Website: | KamGiegelCopywriting.com |
Professional Background:
I am passionate about promoting Organic, Natural, Integrative and Functional Medicine services and products.
Bringing with me the skills of a writer, speaker, copywriter,teacher…and a love of playing in the dirt – my organic gardening.
I offer a familiarity of being inside your offices, and using your products in my journey to live a holistically healthy life. I know the struggles that come with ill health.
With an educator and coaching background, I know how to connect to those who are searching for their own answers.
For nine years I worked behind "enemy lines" as I use to call it in a mail order pharmacy.
Sadly,I saw first-hand how so many medications lead a patient to lifelong declining functional limitations.
With my sales background in running two business ventures. My first love of writing.
And my life experience in integrative and functional health, makes me the copywriter you want to have on your team.
Please check out my site and drop me a line.