Meet AWAI-Trained Writer: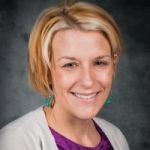 Professional Background:
With nearly two decades of experience in public relations and marketing, I have developed a strong skill set of collaboration, strategic content planning, research techniques, and developing engaging, relevant copy. Specifically, I have experience in business-to-business, business-to-consumer, unbiased consumer pieces, journalistic stories, business communications, academia, advertising, video scripts, corporate reports, and much more.
Over the past few years, I've developed expertise in generating leads via digital campaigns. In addition to web writing, SEO and social media, I produce results by strategizing and creating full-scale digital campaigns, including SEM, digital display and native ads, retargeting techniques, relationship-building content, and landing pages. I am available for copywriting, editing, content planning, and social media promotion in all genres and formats.