Meet AWAI-Trained Writer: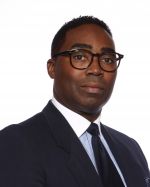 Ken Lyons
| | |
| --- | --- |
| Location: | Toronto, Ontario |
| Professions: | Copywriter, Social Media Expert, SEO Expert, Resume Writer, Grant Writer, Travel Writer |
| Specialties: | B-to-B, Christian, Financial, Web/Internet |
| Website: | www.zoemarketingandconsulting.com |
Professional Background:
Ken Lyons has worked for the Ontario Provincial Government in various roles, in particular, the Assistance For Children With Severe Disabilities (ACSD) and Special Services At Home (SSAH) program, Toronto Unit as a Special Agreements Officer. He provided adjudication and ongoing case management of 1000 special applications for government funding from doctors and psychologists to aid families of children with developmental disabilities.
He has worked with the Ministry of Citizenship and Immigration Regional and Corporate Support Office and four client-ministries providing Emergency Management and Physical Building Security through project management, training, ministry-wide event planning and day-to-day direction to staff.
He has also worked with the Ministry of Community and Social Services, Ontario Disability Support Program as a caseworker; providing application processing in compliance to government legislation, policy and business procedures, monitoring of fraudulent activities and ongoing payment processing for his client caseload.
Prior to his career with the government Ken worked in the the Not-For-Profit Sector with the Yonge Street Mission, Evergreen Center For Street Youth, where he developed and oversaw a pre-employment program for youth 18-29 yrs of age who were in receipt of Ontario Works (welfare) and showed interest in full-time and part-time employment, further education and skills training.
The program eventually rose to premier status with it's funder and remains an active choice of personal development and and pre-employment training to youth accessing services from the Yonge Street Mission, Toronto Canada.
Ken has worked for two other Community Employment Agencies and has also hosted a live television program during the night time for eleven years; 1999-2011.
His experience within the social services sector has given him a vital understanding of the immense challenges facing people
His 16 years in the social services field along with copywriter training through American Writers and Artists (AWAI) has helped him master the art of weaving compelling stories into his copy.
Rich with emotion and real-life stuff, his stories move readers and buyers alike to action today and leave lasting impressions for tomorrow... a tremendous benefit for anyone looking to create repeat business.
Ken has made a specialty of web content, he says because it allows him to reach out and effectively assist companies and organizations in accomplishing many of their worthy causes. Today he dedicates his time to developing relationships with businesses through his marketing and consulting website ZOE Marketing and Consulting.