Meet AWAI-Trained Writer: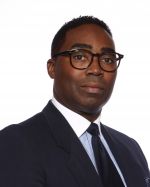 Ken Lyons
| | |
| --- | --- |
| Location: | Toronto, Ontario |
| Professions: | Copywriter, Social Media Expert, SEO Expert, Resume Writer, Grant Writer, Travel Writer |
| Specialties: | B-to-B, Christian, Financial, Web/Internet |
Professional Background:
Ken Lyons has worked for the Ontario Provincial Government in various roles, in particular, the Assistance For Children With Severe Disabilities (ACSD) and Special Services At Home (SSAH) program, as well as the Not-For-Profit Sector and Community Employment Agencies. His experience within the social services sector has given him a vital understanding of the immense challenges facing the Greater Toronto Area (GTA) Special Needs Service Provider to Children.
His 16 years in the social services field along with copywriter training has helped him master the art of weaving compelling stories into his copy.
Rich with emotion and real-life stuff, his stories move readers and buyers alike to action today and leave lasting impressions for tomorrow... a tremendous benefit for anyone looking to create repeat business.
Ken has made a specialty of web content, he says because it allows him to reach out and effectively assist companies and organizations in accomplishing their worthy causes.
Here is an insight into why and how Ken does what he does...
WHY:
Just like you, I know what it's like to juggle a lot of moving parts. That might be stress, conflict, deadlines or shifting priorities. Which often changes from day-to-day in the services sector. My work now focuses on helping the Special Needs Service Provider To Children sift through competing demands. I help determine what's most important for their online marketing and take action. I'm in their corner as a sounding board, strategic thinker and occasional whip-cracker.
HOW:
When it comes to writing I bury myself in extensive research until I find the core message with the most intense emotional appeal. I weave that message and emotion into my outline and headings until it becomes persuasive enough for me. I've never settled with anything but the best. I work it until I see an original piece of art emerge and take shape.
KEN'S IDEAS:
I'm continually studying the markets. By studying what others are developing, writing and publishing and taking note of what's being used over and over again. I find what's working and adopt those winning techniques until they form into my own true skills.
A direct-mail package or email that is successful and is mailed repeatedly is called a "control." Studying "controls" is one of the best means of education for a writer. A writer will never know what works and what doesn't work until they review one.
RESEARCH:
The more the better. It makes what you have to say so relevant. There is a reason why people buy a particular product over and over again. You can never do too much research.
KEN'S SUCCESS SECRET:
I've realized over the years cultivating a great client relationship is at the core of true success. So I hold fast to this fundamental rule. If you like how I treat you, then there's a likelihood we'll do business again in the future.
WRITER'S BLOCK:
I stay on top of it by using a legendary method from Bob Bly. That is to work on many different projects at one time. If I get stuck on a direct-mail package, I can turn to a book project and write for that until ideas start to flow again for project number one. If I have to stop the book project to do more research, and still don't have an idea for my direct-mail package, I turn to another project, like writing web content, or preparing a site audit.
Ken Lyons