Meet AWAI-Trained Writer: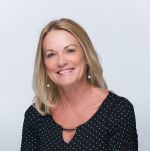 Professional Background:
Get better results from your online marketing
I am a freelance copywriter and a recovering Certified Public Accountant with decades of experience in the business world. While it is true that businesses need crisp, clear, persuasive information to facilitate an online buying decision, I've found that many companies don't have the staff to get this done in-house.
That's where I come in.
I can help you promote your products and services online by writing persuasive emails, blog posts, case studies, white papers and more that nurture relationships and move the sales process along more quickly. I'll find the right words that tell your story, engage your readers and grow your business.