Meet AWAI-Trained Writer: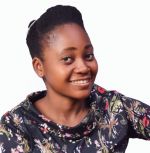 Chiamaka Oji
| | |
| --- | --- |
| Location: | Nigeria |
| Professions: | Copywriter, Researcher, SEO Expert |
| Specialties: | Christian, Health, Web/Internet |
| Website: | chiamakaoji.com |
Professional Background:
Do you want to spread your ideas and services/products with words that open hearts and pockets?
Over the past three years, I've written educative blog posts and emails, amazon bestselling ebooks, credible research paper, and converting website content.
I've written across different niches, such as faith, career, and health.
Working in a hospital and pharmacy organization, I write social media posts, blog articles, and everything that needs to get to people's eyes.
My work environment exposes me to tons of day-to-day health issues and direct responses from patients/clients. And I pour this experience when I sit with my pen and paper, writing medical and health projects. With a strong background in science (M.Sc. Nutritional Biochemistry), I approach my writings with passion and skill.
Building my website from scratch and blogging over the years tutored me in writing conversational and converting web content - articles, ebooks, copy, landing pages, email, and lead generation.