Meet AWAI-Trained Writer: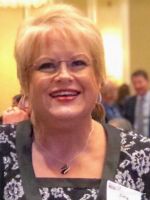 Juna Keever
| | |
| --- | --- |
| Location: | Hutchinson, KS |
| Professions: | Resume Writer |
| Specialties: | Self-Help |
Professional Background:
My professional background has been found in many offices. I have worked in advertising, medical facilities, oil and gas leasing agencies, and lastly as a vet tech.
But my passion has been writing. I graduated with my Bachelor of Art Degree at the age of 46. My mind was opened and challenged as I studied the great works of world literature. What was so thrilling was that I was experiencing the world through a new set of eyes that had little to do with the community I lived in, the part of the country where I was raised, or the ideas I had held as truth.
What is rewarding is that I now trust my interpretation of the world I encounter. My scope of truth has been enlarged enough that I am willing to look at different ideas that may prove me wrong or to alter my understanding without a stubbornness or defensiveness that I once clung to.
My writing reflects the compassion and empathy from which I relate to and encounter the winding road of life.