Meet AWAI-Trained Writer: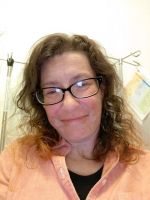 Professional Background:
I have lived in mental illness world for over a decade.
For the last twenty years, I have been a medical caregiver for my husband. I have helped managed his diabetes, provided post-op care following a triple bypass on his heart and a kidney/pancreas transplant, as well as many other minor surgeries. I currently preform his dialysis in our home.
I have received extensive copywriting training through AWAI.