Meet AWAI-Trained Writer: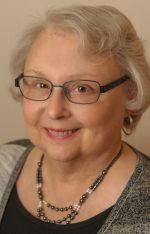 Professional Background:
My professional background is in education, and I taught Adult Basic and Literacy Education to adults, recovering addicts and prisoners at a local jail and a federal prison.
After obtaining a Master of Information Systems, I taught Information Technology and Cisco Networking at a Career and Technical Center. My non-education roles included working with the Technology Department and processing repair or supply requests.
My instructor role included creating a Junior Sys-Ops (System Operators) program for my students aligned with the Cisco curriculum. In addition, my students received on-the-job training to interact professionally with staff members, log work orders, and complete projects.
After retirement, I took classes on proofreading, communications, and business procedures until I found the American Writers and Artists Institute in 2019. I joined the Circle of Success program in 2020, and I continue to take courses to improve my copywriting and content writing skills.