Meet AWAI-Trained Writer: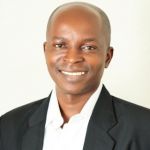 Essien Akpan
| | |
| --- | --- |
| Location: | Ibadan, Nigeria |
| Professions: | Copywriter, Social Media Expert, SEO Expert |
| Specialties: | B-to-B, Self-Help, Web/Internet |
| Website: | cybersecurityadvocate.site |
Professional Background:
Hello! I am a cybersecurity advocate and copywriter expert with a passion for helping businesses and organizations effectively communicate the importance of online safety and security.
With over 10 years of experience in the industry, I have a deep understanding of the various cyber threats facing businesses today and the importance of implementing strong security protocols. I am also an accomplished copywriter, with a proven track record of crafting compelling, accurate messaging for a wide range of audiences.
In my current role as a IT security Specialist/Copywriter at Webterprise Media, I have had the opportunity to work with a wide range of clients, helping them to create content that effectively communicates the importance of cybersecurity to their customers and employees. Whether it's creating website content, social media posts, or email marketing campaigns, I have the skills and expertise to help businesses and organizations effectively convey their message.
I am always looking for new opportunities to use my skills and experience to help promote the importance of online safety and security. If you have a project that could benefit from my expertise, I would love to hear from you.