Meet AWAI-Trained Writer: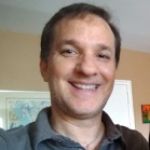 Lenny Cohen
| | |
| --- | --- |
| Location: | Philadelphia, PA |
| Professions: | Copywriter, Researcher, Social Media Expert, SEO Expert, Resume Writer, Publicist |
| Specialties: | Web/Internet |
| Website: | CohenConnect.com |
Professional Background:
Award-winning, highly knowledgeable and respected writer and editor with teaching experience.
Working on a national news website has been a highlight of my career, but other things in life are more important.
I just returned to Philadelphia and can work in-person or remotely — full-time, part-time, or freelance — producing articles of all types or crafting teases for social media.
Most recently, I spent time copyediting stories published by one of Sinclair Broadcast Group's 80+ local stations. Making the text suitable for a national audience often meant rewriting for various reasons, along with researching, and changing headlines and leads to reflect what was important or unusual.
Before, at WPEC in Florida, I wrote the news stories others avoided because they were complicated and controversial. I took deep dives into legal paperwork and arrest reports to find what was happening below the surface, breaking stories regularly.
The greatest feeling was seeing immediate reaction.