Meet AWAI-Trained Writer: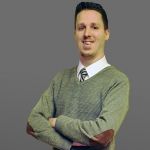 Vincent Lupe
| | |
| --- | --- |
| Location: | Louisville, OH |
| Professions: | Copywriter, Researcher, Social Media Expert, SEO Expert, Publicist, Desktop Marketer |
| Specialties: | B-to-B, Catalog, Christian, Self-Help, Web/Internet |
| Website: | www.linkedin.com/in/vince-lupe-callnovo-contact-center%C2%AE-087a81229 |
Professional Background:
With 3+ years as an expert B2B Marketer & SEO Copywriter, I've seen first-hand the intricate challenges businesses face in positioning their brand in a competitive market; to truly stand out & achieve unparalleled success, partnering with a top-tier digital marketing specialist is paramount.
If you're an ambitious business aiming for global recognition & a dominating legacy, allow me to leverage my intuitive B2B insights, content writing prowess, and passion for copywriting & copyediting. Together, we'll craft compelling content that captures your audience's attention & fosters lasting partnerships.
IF YOU'RE SEEKING A ROBUST CONTENT STRATEGY:
From defining clear content objectives, to brainstorming impactful campaign ideas & charting a strategic content roadmap, I'm the guide guide you need - at every step; whether it's through surveys, detailed articles, engaging infographics, dynamic social media content, tailored email newsletters, or persuasive copy, I'll be there to support you.
ABOUT ME:
As an expert Freelance Digital Marketer, SEO Copywriter, SEO Contents Writer, and Content Strategist, I bring 3+ years of rich experience in Content Marketing and 2+ years in strategized SEO & SEM, forging long-term global business partnerships that foster all-around business growth & success.
My portfolio showcases consistent delivery of 6-8 in-depth articles monthly for high DA publication sources, amplifying brand visibility. Notably, I've elevated Callnovo Contact Center's Google Search ranking by a consistent 3 positions after a comprehensive website revamp and boosted their CTR by 0.3-0.4% every consecutive 8 months. My strategies have driven 4,600 additional clicks and secured 400+ strategic partnerships every consecutive 8 months. My expertise spans Keyword Research, On-Page Optimization, Copywriting, and more. Leveraging my skills, I drive massive value & lucrative results.
MY PROFESSIONAL EXPERIENCE:
• Advanced Business Writing
• Short/Long Form Writing
• Copywriting/Copyediting
• Blogging
• Social Media Networking:
• ChatGPT/Prompt Engineering
• SEO/SEM
• Customer Success Management
• Operations Management
Ready to achieve your business' long-term expansion goals? Let's collaborate!
Feel free to connect with me now on LinkedIn or via email at vince.lupe@gmail.com. Together, we'll craft decisive strategies that align with your vision & goals to build a dominant legacy.