Get Paid to Write: How to Land Paying Gigs Writing Copy and Content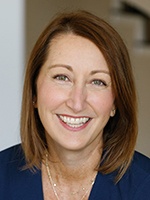 The demand for good writers has never been higher, and contrary to popular belief, it's easier than ever to find writing gigs that pay very well by tapping into this $2 trillion industry. All you need to know is where they are and how to land them.
Join Rebecca Matter – who personally hires dozens of writers every year – for this FREE webinar she recently put on for Writer's Digest Readers, and learn what the best paying opportunities are for writers, what you can expect to make for each of the projects, where to find the clients, how to land the work, and more!
Get Paid to Write: Your Questions Answered
Rebecca received over 100+ questions after the webinar, so she put together a second video answering all of them. But if you have a question she didn't answer, feel free to post a comment below!