Inside AWAI Webinar and Q&A:
26 Ways to Find Freelance Writing Clients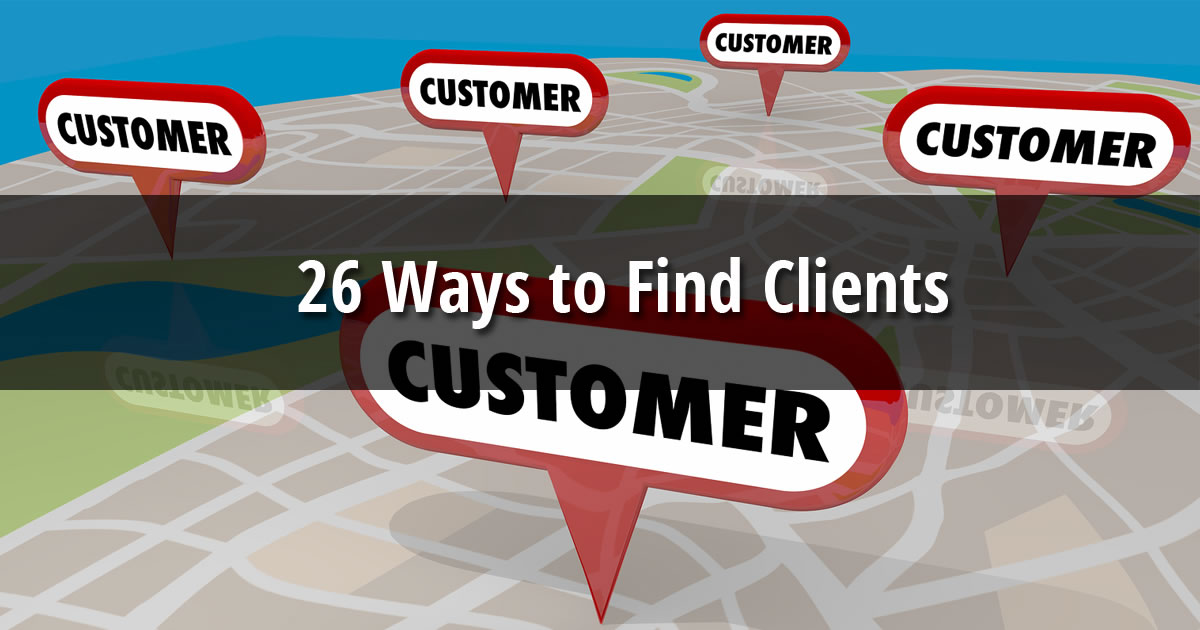 Looking for writing clients?
One of the first questions new writers ask is, "where do I find clients?".
On this free Inside AWAI webinar, 26 Ways to Find Freelance Writing Clients, AWAI's Katie Yeakle, Rebecca Matter, and Pam Foster fly through 26 (!!) easy, fun, and effective ways to find new clients, and give you their best tips for landing them.
They also opened up the lines for a Q&A to answer questions from listeners about getting clients.
Webinar Materials
Helpful Resources
Inside AWAI: How to Write a Professional LinkedIn Profile
Inside AWAI: 5 Ways to Get Clients to Come to You
Inside AWAI: Understanding What Copywriting Clients Want — and How to Approach Them
Programs Mentioned During the Webinar
Your No-Stress Method for Getting Clients
Build Your Freelance Website in Four Days
Access the Inside AWAI archives here.