Inside AWAI Webinar and Q&A:
5 Ways to Get Clients to Come to You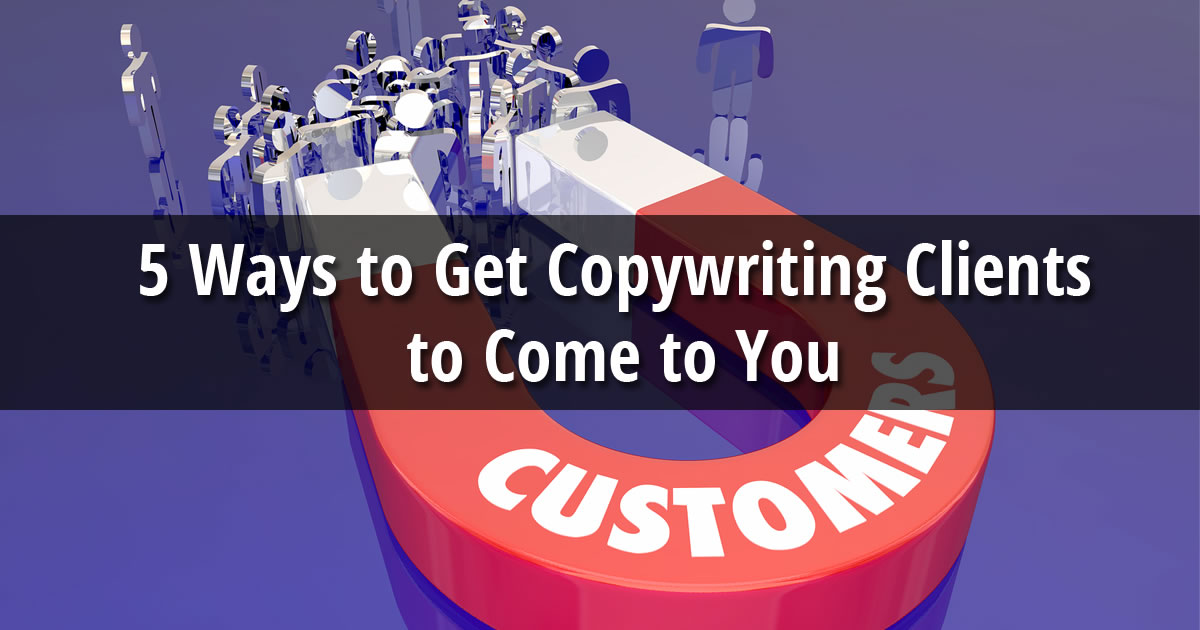 Like the idea of getting copywriting clients to find your services and contact you for help?
Every day, companies are looking to hire copywriters in your writing niche …
And it's easier than you think to connect with them.
Discover what you can do to ensure they find YOU!
In this free Inside AWAI webinar and Q&A, Katie Yeakle and Rebecca Matter discuss how to attract new copywriting clients to your writing business, using five different marketing techniques.
Webinar Materials
Bonus Webinars
Inside AWAI: How to Choose a Profitable Niche to Attract Copywriting Clients
Inside AWAI: Understanding What Copywriting Clients Want — and How to Approach Them
Inside AWAI: How to Write a Professional LinkedIn Profile
Programs Mentioned During the Webinar
Build Your Freelance Website in Four Days
Access the Inside AWAI archives here.