Inside AWAI Webinar and Q&A:
How to Make $1,000 as a Copywriter in a Weekend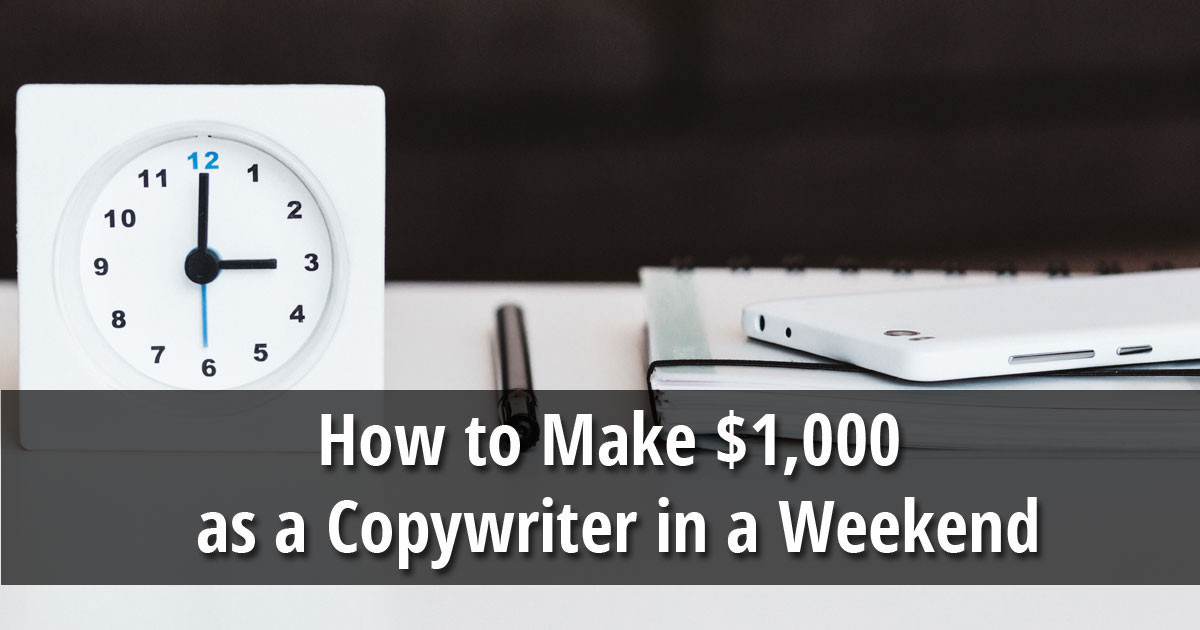 Interested in knowing how to make more money freelance writing … part time or in your spare time?
Whether you're hoping to moonlight as a copywriter, looking to consistently earn money before making the leap to full-time freelancer, or just want to make a little money on the side, we'll show you how to focus on writing projects with fast turnaround times and nice budgets.
In this free Inside AWAI webinar and Q&A, Katie Yeakle and Rebecca Matter discuss five copywriting projects that pay at least $1,000 and can be completed in a weekend.
Webinar Materials
Programs Mentioned During the Webinar
Writing Case Studies: How to Make a Great Living by Helping Clients Tell Their Stories
How to Earn Top-Level Fees Writing for the $5.4 Trillion Professional Services Market
Key Message Copy Platforms: A Unique High-Income Service That Can Skyrocket Your B2B Copywriting Success
Site Audits Made Simple: Consult Your Way to Lucrative Web Copywriting Projects
Ryan Deiss' 6-Hour CVO Expert Training
Access the Inside AWAI archives here.